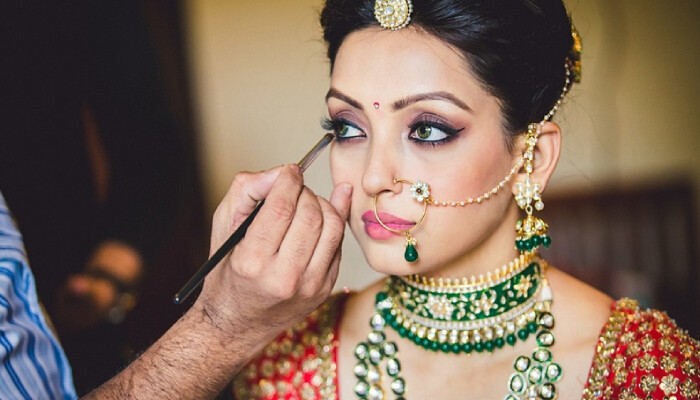 How to choose the best wedding makeup artist?
Wedding season begins with picking up the best of everything; from the best wedding attires to the best wedding shoes. But somewhere in the between, people tend to ignore the relevance of picking up the suitable makeup artist for their wedding. You may be an expert who is confident about what suits you well or not; a wedding is a time when you need to transfer those responsibilities to trained hands. Nevertheless picking the right artist does require a lot of considerations. Being aware of their experiences or their marketing profiles is one thing; some other vital factors make them the best. Improve your judgment skill with these essential tips and pick up the right makeup artist for your wedding.
Expert opinions on finding the right wedding makeup artist
Brides are entitled to receive the best treatment, and makeup is not less of an essential requirement. From their preference of right beauty products to their availability, it is important to have a proper knowledge about your makeup artist beforehand. Hence, before signing in on any deals, make sure that you clarify a few critical queries with your makeup artists. Here are a few recommended tips formulated by the reputed professionals of the industry that can be the perfect reference for a new bride.
Essential tips to consider before picking a wedding makeup artist
Not all social media profiles are honest.
People tend to get easily misguided by the information provided over social media. Nevertheless, not all those profiles are fake or dishonest, but the seekers should be smart enough to make out the differences. If the pictures they share over their profiles are nearly perfect, then make sure to demand an unedited version of the same.
One on one meeting
Just like any other deal, consider fixing your makeup artist only after having one on one meeting with the service provider. A few established artists also offer a free trial during the initial meeting. Try discussing the fundamentals and get to know the experience and products they usually prefer. If you are adept in judging the beauty products, then the clarification is a lot easier. But if you are unaware of basics, get an insight into the products and their uses before your scheduled meeting. Discuss in-depth about their methods and products before signing on the deal.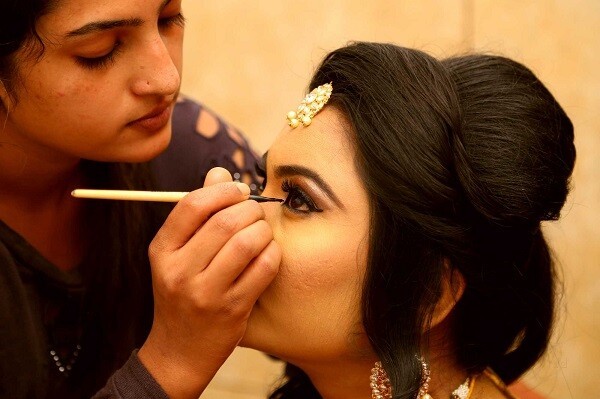 Enrich your knowledge
As you question the wedding makeup artists about their preferences and methods, it is equally imperative to enrich your awareness about the products and applications. Gather enough references to ensure clarity. The confusions are bound to happen if you have separate makeup and hair artists. Hence, create a group to clarify doubts together and formulate a cohesive bridal look.
Speak out your difficulties or preferences
It is essential to speak out your difficulties concerned with health or preferences upfront. Some may have health concerns like PCOD, allergies or skin sensitivities that need to be dealt in parallel with the choice of beauty products. Advanced awareness can eliminate the chances of skin irritations anytime close to the wedding dates—experts advise the application or intake of home remedies to reduce the sensitivities.
Timings
It's a given that you should book your wedding makeup artist well ahead of marriage dates. It is also essential to ensure that they do not have prior commitments on the same dates as you should keep a buffer period for the transport. Late or early arrivals can make things difficult. Also, make the necessary arrangements for their travel if you are going to have a destination wedding.
Whatever your preferences, minimal is the best
Minimal or nude makeups have been trending in the fashion industry for quite a time. While brides are overwhelmed with the pressure to look their best in layers of makeup, it is also necessary to understand that burdening the skin for a few days will not do any good. Good news is that the minimal makeup looks are the best in photographs also. So, be yourself on your wedding day or any day.
Find Out More About : Types Of Bridal Makeup To Make You Look Stunning