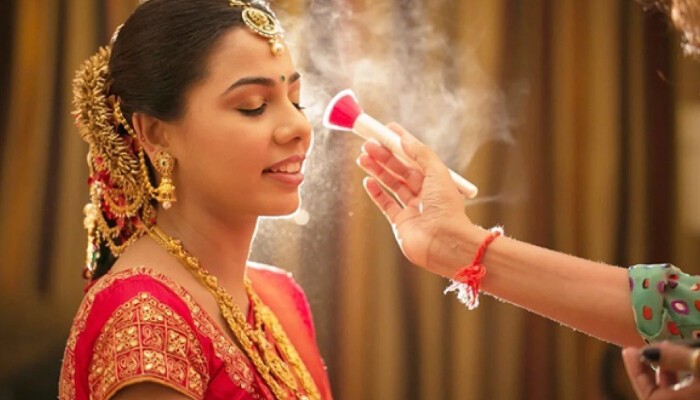 Wedding makeup tips you should never miss
Weddings and photo sessions are an inevitable combo. Perhaps this is the only day when you are photographed the most. Well, if that sounds like you have to be on your guard the whole day, then it is true. Photo sessions might be yet another tiresome addition to the long day involving a plethora of ceremonies, heavy lehengas and the unending twittering. Nevertheless, you have to look the best in all the photographs as those are going to be the most cherished treasures you are ever going to have.
So the brides out there, be mindful of the products you are going to use because the last minute amendments to the choices can be disastrous both to your skin and to your photographs, of course. Here are some essential tips that can save you from any impending makeup blunders.
Essential wedding makeup tips
Weddings are undoubtedly special occasions of everyone's life. It also means that there is a lot of pressure to make it perfect in every aspect. From catering to wedding outfits, everything concerned with the marriage needs to be the best. Wedding makeup is also, presumably an essential element that has to be perfect. Great wedding makeup is essential to avoid unwanted flowing and drying up of channels on your cheeks or smearing up of liner over your face. Those who are unwilling to waste their day to unfavourable misshapen, continue reading to gain insight on ten essential tips for flawless wedding makeup.
Essential tips to don flawless wedding makeup
Makeup according to seasons
Makeup elements, especially foundations, can become spoilsport if not picked up according to the seasons. Since winters can affect the skin, making it too dry, opt for a foundation that can hydrate the skin accordingly. Similarly, a summer wedding can end messed up with foundations turning out too glossy or watery. Experts recommend using anti-shine and water-resistant primers during the summers and long-wear foundations for winter weddings.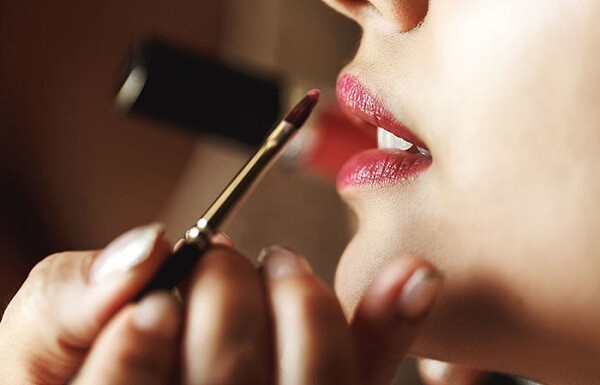 For those fuller lips
Brides should spend considerable time at makeup counters to select the best shades that can withstand hours of ceremonies without signs of wearing off. Well, the demand might look overwhelming; but the makeup markets are beaming with standard products that can be worn for an extended time. Smith & Cult's The tainted lip stained flatte is the perfect choice for the brides who want a natural colour for their lips. Gloss that with The shining Lip Lacquer for a fuller feel. Above all, choose a lipstick or lip balm that you are comfortable in.
Moisturizing before tanning
Moisturizer can be a face-saving element when used smartly. Apply moisturizer over darker areas such as elbows, knees, hands or any area that are comparatively drier, to make the self-tanning application even. Ensure that you do not apply moisturizer over all the areas, to make the blending and fading of self-tanning perfect.
Matching the foundation perfectly.
Extensive research and exposure on makeup are essential to equip users with the correctness and application of the products. Many youngsters often end up buying foundations that are not close to their skin tones. Blending the foundation with the skin tones are essential to avoid anomalies during the functions. Also, make sure that foundations are also applied over the neck area and skin tones to make them even-toned.
A few hands-on tips
Weddings are usually tiresome with each ceremony taking the time of their own. Prolonged functions can wear or bloat away the makeup. Hence, keeping blotting papers and lipstick handy with the brides can help them to do touch-ups by themselves. Do not forget to pack up a compact powder that can also serve as a mini mirror.
Embrace the waterproof products
Sweating and tearing up are two bothersome things that happen unwarrantedly during weddings. Either of those can ruin your day's effort in a moment. Hence, try to invest in waterproof products, to eliminate the streaks of mascaras or liners over your beautiful cheeks.
Keep hydrated
A well-moisturized and hydrated skin is essential for the makeup to look good. So, take an extra effort to stay hydrated throughout the ceremonies.
Instead of donning wedding makeup on the day of the wedding, consult your makeup artists to arrange for a trial makeup session prior to the big day. This can significantly avoid the last minute confusions and shocks.
Find Out More About : Best Ways To Find The Right Wedding Makeup Artist