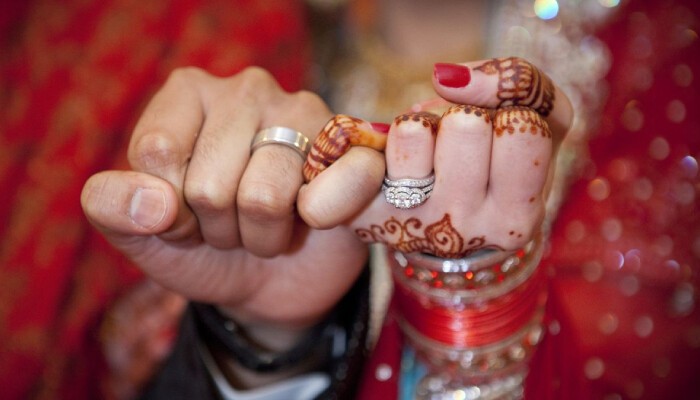 Wedding rings are close to the heart for both men and women. But men find it uncomfortable to wear their engagement ring daily. You may feel bad that your memorable wedding ring remains untouched in the locker. You can very well make enticing women jewelry or other useful accessories using unused wedding rings. Are you looking for ideas to transform your husband's unused wedding ring? This article can help you transform the rarely used wedding jewelry of your husband.
Wedding Rings As Attractive Jewelry For Women
Women love to wear jewels. Reusing the unused wedding rings into beautiful jewelry seems to be a perfect option. You can try reusing it as any of the following jewelry of your choice.
Necklace: Your husband's wedding ring can be altered into a cute looking necklace. Your jeweler can help you in choosing the right design. A necklace studded with the wedding ring as a centerpiece can be used forever. You can go for a necklace embedded with an in-depth design using your partner's wedding rings.
Pendant: This is the favorite choice of most of the women. This is a great way to use unused wedding jewelry as daily use jewelry. A ring-type pendant continually reminds you of your husband's love. It is a simple transformation, and you may not require the help of a professional for the same.
Haath Phools: Haath Phools are traditional Indian jewelry. It is usually worn for grand occasions like weddings. Adding up single or multiple strings to your spouse's wedding ring would be a memorable piece of decorative jewelry. You can give a memorable touch to your old haath phools by replacing it with the unused wedding rings.
Stacked Rings: This is a gorgeous looking jewelry. Women love to wear stacked rings for special occasions. Stacked rings can be turned even more impressive with the addition of an unused wedding ring. Husband's wedding ring can be an unforgettable element of your stacked rings.
Earring: An ordinary band type wedding ring of your husband can be used as an attractive women jewelry. Ring-type earrings are a perfect hit among women. It seems to be an inexpensive option that gives a new look to the rarely used wedding rings.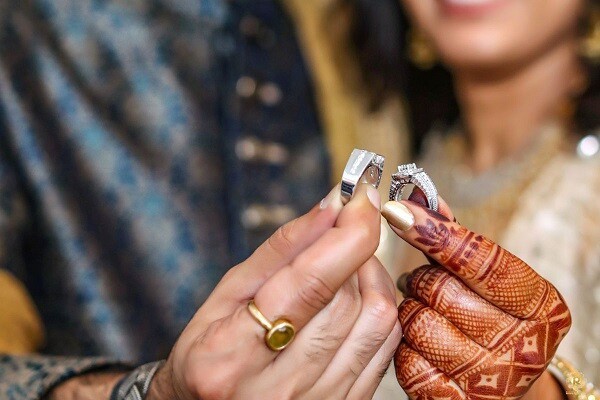 Wedding Rings As Stunning Fashion Accessories
Women are fond of fashion accessories. Making a stunning fashion accessory is a fabulous idea to convert the unused marriage rings of men. The following are some of the fashion accessories that you can try out with your husband's wedding jewelry.
Hair Pins: A simple wedding band can be transformed into an impressive fashion accessory. It can be used to decorate your hair on special events.
Brooches: These are decorative jewelry that is mostly attached to grand women outfits. You can add a memorable touch to your brooch using a classic men's wedding ring.
Wedding Rings As Heirlooms
Heirloom is a piece of jewelry or valuable stuff preserved for various generations. Go ahead in transforming unused wedding rings into creative jewelry or fashion accessories. This can be considered as a precious heirloom for your future generation.
Wedding Rings As Common Utility Accessories
It is possible to make men use their marriage rings without any fuss. Transform the wedding ring into simple utility accessories. Just attach the wedding ring on your husband's key ring. This is an excellent idea to make use of the wedding ring by men.
Find Out More About : Choosing The Right Traditional Indian Outfit For Your Wedding