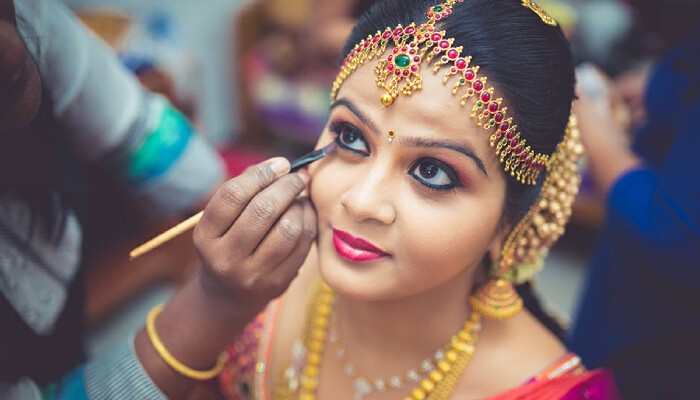 Why should you hire a professional hairstylist for your wedding day?
Have you decided to do the makeup and hairstyle on your own for your wedding day? If you are not sure about this decision, then you need to read this blog and make a good decision. There are several benefits of hiring hairstylists and makeup for the wedding. They play an important part in making you look best on a special day. Remember, wedding day memories will be remembered and treasured all through life through wedding photographs. When you hire a professional artist, you would look beautiful and flawless throughout the entire day.
There are a lot of differences between hiring a professional artist and freelance makeup artist. Most people due to budget reasons choose a freelance makeup artist. It is not always a good option. A professional hairstylist comes with all necessary hairstyling tools and does the job in a quick time. Let us discuss the benefits in detail in this blog.
Professional hairstylists keep you looking stress-free on the wedding day
It is not easy to choose wedding hairstyles and professionals do that job for you. They plan for a trial session and try three to four wedding hairstyles that suit your look. They click pictures, see all the angles, and also see how it looks with your wedding dress. Most brides will be occupied with several other formalities and commitments on the wedding day. They would not have the time or patience to do their hairstyle. When you hire a professional hairstylist, they will arrive at the spot, do the makeup and hairstyle as planned and leave you relaxed. You do not have to worry whether it looks good or bad or it is done neatly or not.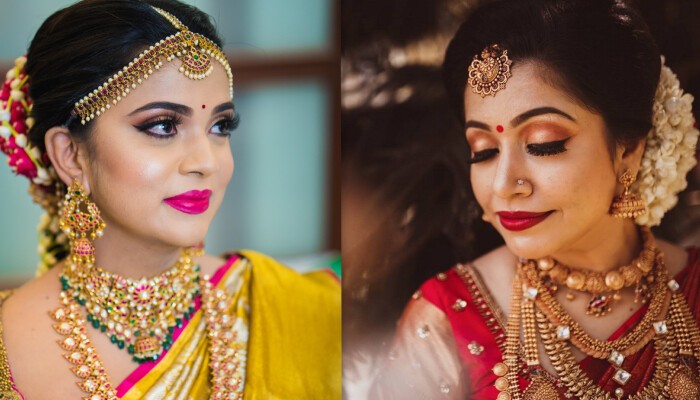 As it is going to be done by the experts, you do not have to bother about the process involved. You can even choose a complicated hairstyle as it suits your dress. The wedding hairstylist will do it for you in a few minutes and make you completely ready for your big day.
Hire a professional wedding hair stylist and enjoy the day!
Experienced hair stylists keep practicing every day and they will be confident of doing any hairstyle you wish. Some brides will think that they could learn and do it on their own. It is not a good decision as you miss or go wrong even in one part, the entire look of the hairstyle gets affected. If you do not know how to do curls, make attractive buns, or do decorations for your hairstyle, you have to hire a professional hairstylist.
Hairstylists have sufficient knowledge of hair tendencies and types, product benefits, and scalp problems. Are you scared of hair falling or flying away because of heat? The professionals choose hairstyles that do not bother or affect you. They use high-quality products combined with setting sprays, primers, and other requirements to give you a complete look.
Find Out More About : The Secret To Picking Out A Wedding Makeup Artist