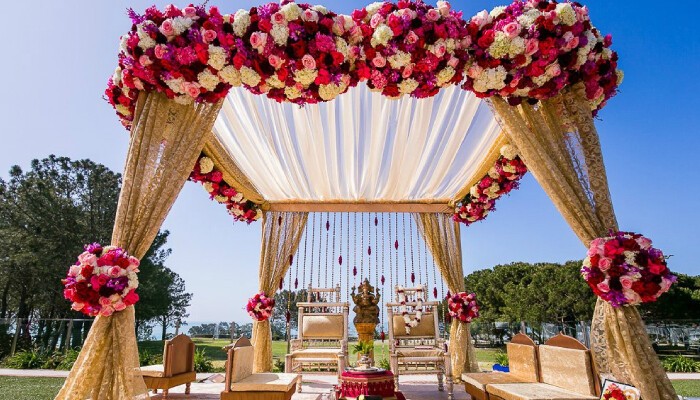 If you wish to organize your wedding party in a very grand manner, then you need to consider doing certain trendy wedding decorations. For most people, the wedding day is one of the important and memorable days of their life. To make the day special, you need to choose impressive and unique wedding decorations. It is best to approach planners for innovative ideas. If you want your wedding photos to look outstanding and memorable and impress guests, marriage decoration is very important. The entire venue should be perfectly decorated to get a grand feel and look.
In recent years, when it comes to wedding decoration ideas, the decorators are sharing innovative and fresh ideas like tulip wedding decoration, indoor garden wedding decoration, fish lighting, etc. Moreover, the feeling of horse-riding or elephant riding is something unique. The wedding decorators put the utmost effort to make the trends a successful one.
What is the latest trend in wedding decorations?
One of the latest trends preferred by most couples is theme wedding decorations. It is very famous these days. It is not like traditional wedding decorations. A theme will be set and the entire wedding decoration and wedding plans will be as per the theme. It is recommended to utilize your creativity and imagination when planning for a theme wedding. If you have hired a wedding planner, fix a meeting, and brainstorm a unique theme for the wedding. Remember, the decorations should not look tacky or gaudy in theme weddings.
The wedding decorators would usually make it look chic and sophisticated. For example, if the wedding function is planned in an outdoor location, you can select themes like flower arrangement, light arrangement, etc.
There are several kinds of flowers easily available for decorations like the tulip, sunflower, rose, etc. select the flower that goes with the wedding theme. You can also select two varieties and maintain the same two flowers in the entire decoration. This way, the entire decoration will match and go well with the theme.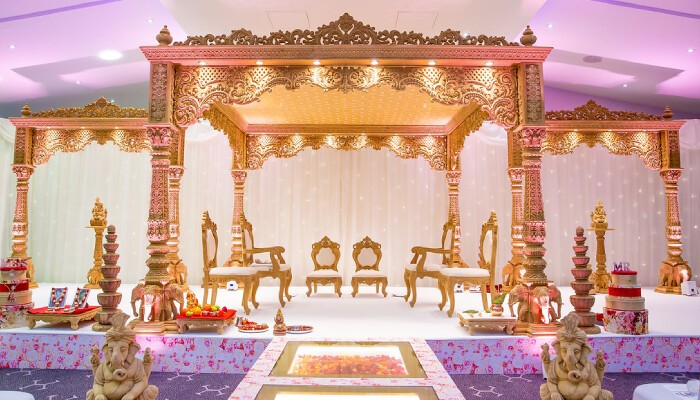 Trendy wedding decoration ideas for theme wedding
We have some minimalistic ideas that can be employed to make the wedding event a grand one.
Plan your wedding in an exclusive venue like a stadium or aquarium.
You can add some Bollywood dialogue cut-outs as part of the decoration. If possible, you can add pictures of the bride and groom and guests in the form of cutouts.
The sharp edgy lines can be decorated by placing petals. It gives a modern touch as well as a romantic look.
The entrance should be grand. Use the latest technology and replicate the outdoors with photos planned on the walls.
Transform the wedding venue into a romantic reception area with huge chandeliers, some romantic candles, and uplighting.
It is best to utilize all white flowers. It does wonders in marriage decoration. If needed, it can be paired with crystal covering drippings and purple uplighting.
A flower vase with a single flower or single orchid stem serves as a lovely centerpiece.
Find Out More About : How To Select The Right Flower Décor?