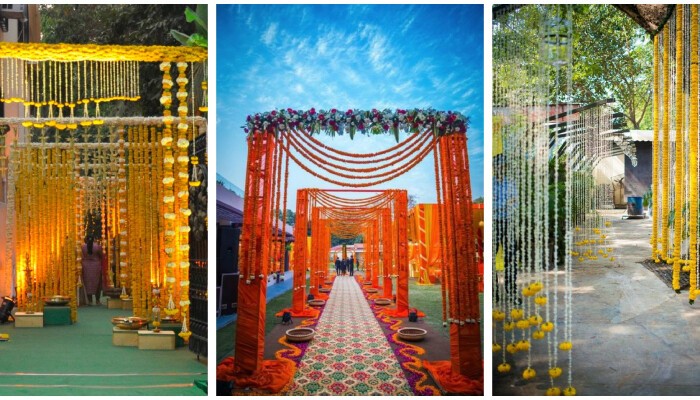 Excellent ways to refurbish wedding decors
Wedding decors play a crucial role in amplifying the beauty of a wedding venue. But have you ever thought about loads of décor elements going to be wasted once the event is over? If you are bothered about the money that is going to be lost, you must surely contemplate on investing in wedding decorations that can be either repurposed or given away for useful purposes. This article covers some fantastic ideas for refurbishing the wedding decors and can give you a clue on how to spend money ideally for wedding decorations.
Fantastic ways to refurbish the wedding decorations
From choosing the best wedding dresses to the best wedding venue, the wedding celebrations demand everything to be the best; wedding decors do not fare behind. People sometimes go overboard with the decors to exhibit grandeur and pride, regretting the decision later. The post wedding decoration leftovers can become a burden for them unless they find a suitable way to reutilize those. If you are unaware of the various methods, here are a few excellent ideas that can help you with spending ideally on the wedding decorations.
Refurbishing ideas for post-wedding decors
Floral decors
While the floral decorations add the most beautiful grandeur to your whole wedding arrangements, they tend to decay fast and would end up in you contemplating on whether floral décor was the right thing to do or not. Decors apart, flowers are also received as a gift, and you could not help gathering piles of floral leftovers. If you really could not get off without the floral wedding decorations, get in contact with organizations that distribute the decors for charitable causes. These organizations pick up the wedding decors and distribute that to nursing homes, shelters, children homes, and hospitals where patients are in dire need of cheer. If you do not have enough organizations that do these services, you can always contact the local nursing homes or shelters in your neighbourhood.
Your floral decors can also be distributed amongst your staff and friends who can use them at their homes. The leftover flowers can also be used for your home decorations unless you do not want to come back to decaying flowers after your honeymoon trip.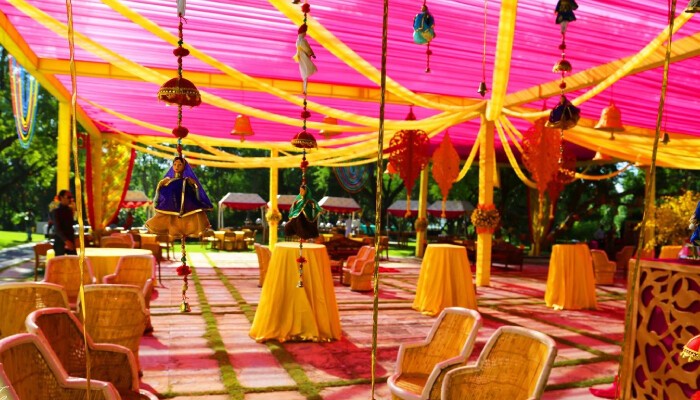 Reuse linens and pillows
All those beautiful wedding decorations such as table covering linens to colourful pillows that adorned your sangeet halls or mandaps can be an extra addition to your interior decorations. To avoid duplication and dreariness, pick up the best decors for your wedding decorations by keeping in mind that these have to be reused for your interiors. Choose the best fabric and the colours that you think sync's well with your wedding venue as well as your homes.
Fancy lanterns can adorn you patios as well
The beautiful lamps that brighten up your late-night celebrations can give your interiors a new aesthetics. Use these lanterns in the porch, patios, and terraces or the gazebo garden if you have one. The mention of lamps or chandeliers also brings in another exciting décor that livens up your wedding halls – Pampas grass hangings. This rustic looking décor has a beautiful aura and can add beauty to your interiors as well. If you want your investments to be worthy, ensure that whatever wedding decoration ideas you are interested in blends well with your home interiors as well.
Mirror decors
Wedding decoration ideas can come up with some exciting decors. One such décor is a mirror. You can use your mirrors and get it calligraphed, which can be used for signage or table assignments. The calligraphed mirrors can also adorn the hallways or guest bedrooms at your wedding venue.
Photo galleries
Photo gallery as a wedding décor is an exceptional wedding decoration idea that interests the audience with its uniqueness. The gallery pictures in your wedding hall can be moved to your home with an extra touch to the frames. Or, you can even use the photo gallery in your home to the wedding venues also. People love watching photographs, and this idea is sure to work out both aesthetically as well as emotionally.
The candles and the rugs that adorn the party can be furnished in the interiors and can be used for an exclusive date night at home.
Find Out More About : How To Pick Out The Right Varmala?