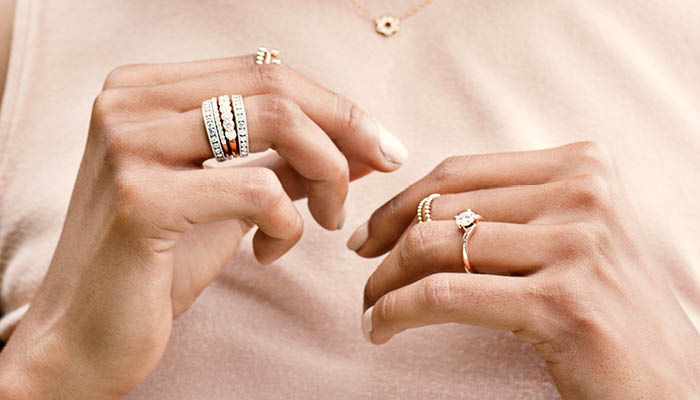 We are here in 2018 with a fresh start. The fashion world has seen a whirlwind of changes in the last few months. Since the wedding season is around the corner, let's have a look at the fresh bridal ring collection. The best designers are creating beautiful Wedding Rings with a fresh n sweet yet traditional appearance. The prettiness of these rings will amaze you in the most pleasant way.
When you are planning to tie the knot, then making the special day unique is all that you must be thinking of now. Hence, there is no way you want to compromise on the wedding ring design. Just like a person is excited about the wedding dress, people and party, wedding rings are a vast topic too.
For a bride, the importance of a wedding ring is way more than one can imagine. It is like a forever ring for them, so why not make it an exceptional one. We will tell you about some of the top bridal rings you can buy for your beautiful lady:
Diamond Wedding Bands: Like it is said a diamond is forever, the collections are a unique combination of diamonds and platinum. You can get a significant sparkle from these kinds of rings. A wedding ring is sure to be bigger than your engagement ring. Hence so many diamonds embedded in platinum is a must. These rings often have tiny diamonds in huge numbers embedded close to one another. It covers the entire front section of the ring. It will be loved by any bride who wants to keep the style as minimal as possible. If your lady is a traditional bride, she is going to love this designer ring. The sparkle is very subtle without getting too flamboyant.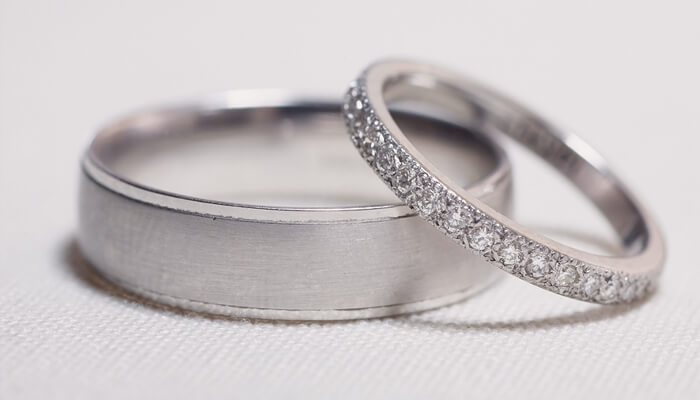 Stackable Wedding Rings: White diamonds have always remained in fashion. Stacking fashion pieces of jewellery have taken over all other designs this season. Stackable rings look very trendy and at the same time gives your fingers a beautiful & shiny look. You can find out many different styles in this kind of ring.
A Classic Five Stone Ring: With a lot of variation, a five stone embedded wedding ring has been everybody's favourite since years. They never go out of fashion as it has got just the right amount of sparkle with the perfect touch of elegance. Also, a five stone ring is available at a budget price so most people can afford it without worrying about the cost. With its design and features, it will leave a woman feeling fabulous. It is a safe bet in case you are not sure what to gift your lovely lady; a five stone ring is a perfect solution to the design confusion.
It is vital that you understand the changes that bridal pieces of jewellery are undergoing in the current times. Yes, ignoring the traditional elegance is not a smart thing to do but staying away from contemporary prettiness is also not prudent. So, it is best that you try to balance out things. It might take you a little more time and some additional effort in hunting for it, but the effort will be worth it.
If you read the interviews of the best jewellery designers in India, then you will realise the passion that they have for their art. It is only apt to say that the intensity of these artists is the main reason because of which the new models in bridal collections are nothing short of mesmerising.
The best designers are incredibly excited to showcase their talent in beautifying the Indian wedding scenario. You should know that the obsession with gold is on the decline. In the modern era, more and more brides are opting for pieces of jewellery without gold. Pieces of jewellery with platinum have become extremely sought-after in the bridal industry.
Some of you may be a bit surprised to find out that animal prints on jewellery have become a rage in the recent times. Peacock prints on wedding rings are trendy. Gold wedding rings with feather prints are also gaining a lot of prominences.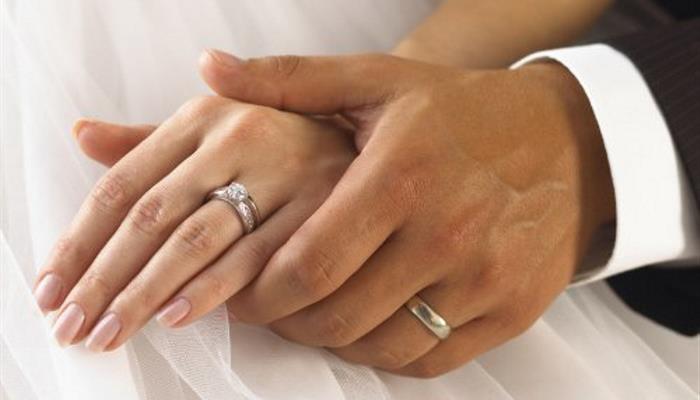 You should attempt to buy such pieces of jewellery that will stand the test of time, which simply implies that you should always try to opt for trendy items that remain fashionable even after the passage of many years. Collections from some of the very best jewellery designers have proven that it is not very tough to find such items.
If you have the budget, then you can get exclusive wedding rings. You may get in touch with one of your favourite jewellery designers if you want a unique ring to make your wedding truly memorable. The shape, colour and quality of the stone in your wedding ring matters a lot. You should be very careful in selecting the right stone for this purpose.
Opting for a sapphire can be a very logical choice because it will remain in trend not only at the time of your wedding but also many years later. Some designers opine that Tourmaline is perhaps the best choice for a wedding ring. Many experts disagree with the opinion with regards to the worth of Tourmaline. In any case, your preference must always matter a lot more than the view of others.
The truth is that if you find a wedding ring appealing and if your heart says that it is the one for you, then you must go for it. At times it can be prudent and classy to buy a wedding ring with multiple stones. Stones of different colours will add a lot of charm as well as beauty to the wedding ring.
It is fair to say that you have a lot of options in the current times. Too many choices can make it tough to choose, but with the right guidance, you can buy the most suitable wedding ring for yourself.
The plan should be to buy a timeless wedding ring. You can purchase the other pieces of bridal jewellery keeping in view the trends. The strategy of mixing tradition with newer patterns will surely go a long way in making your wedding fashionable and ageless.
Find Out More About : Bridal Wear Collection For Fall 2018