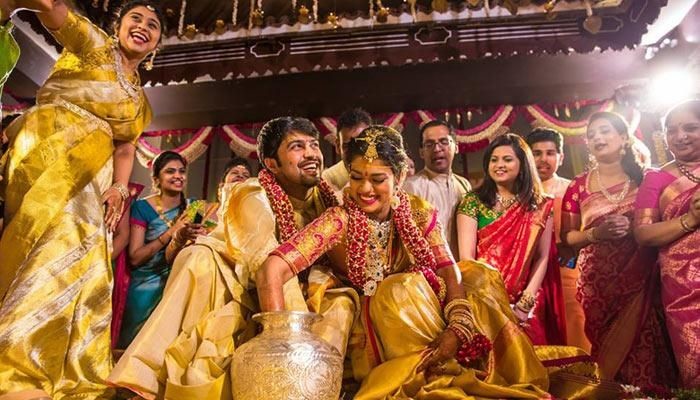 Weddings are of great traditional significance in India. Choosing the right wedding attire for the bride and the groom is essential as they should look stunning on their big day. Most people go for traditional wedding attire for their wedding. There are various traditional outfits worn during the Indian wedding which includes sarees, salwar kameez,lehnagas etc. The following article would help you to choose the right traditional wedding outfit for your wedding. A padded blouse would make you look good in a grand lehenga.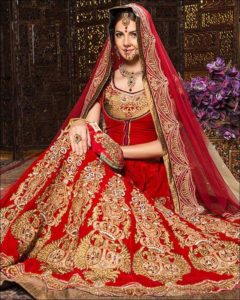 Lehengas And Sarees
When choosing a lehenga or a saree, you have to know about the curves and the shape of your body. Brides with a narrow bust line would look gorgeous in saree. Those with an inverted triangle body shape can wear sarees with cotton petticoats. When your body shape is rectangular then purchase a boxy blouse that would make you look great on your D-day.
Salwars
Salwar suit is the favorite pick of most of the traditional weddings in India. You must take efforts to choose a salwar that is perfect for your body shape. Brides with triangular body shape can go for Anarkali salwar suit, and they would look traditional with it. Anarkali would be an ideal complement for people with broad buts. For those with hourglass body structure, you can go for a fishtail Anarkali which would suit to your body shape.
Color
The color of your skin is the main factor when choosing bridal attire. Go for colors that suit your complexion. Consider your skin tone when you go for purchasing your wedding outfit. The color of the wedding attire can transform your looks on your wedding. People who are fair can avoid wearing dark-colored outfits and for colors that looks bright. Brides with dark-colored complexion can wear dark colored wedding attires.
Find Out More About : Wedding Dresses For The Bridesmaids