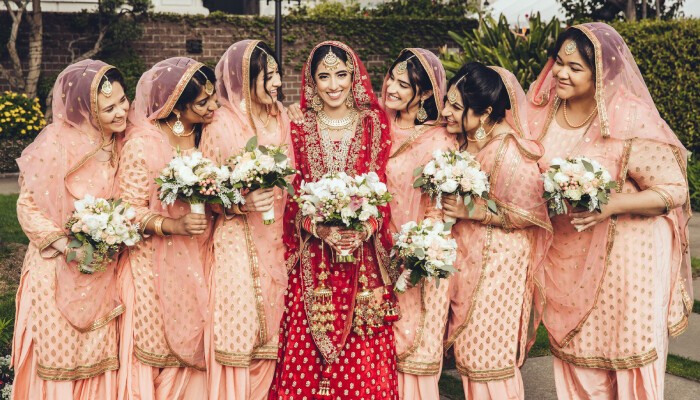 Bridesmaids Wedding Dresses
Though being the bridesmaid is a joyous affair, you may not have much choice on the dress. Bridesmaids dress will have to follow a pattern and a color code. You may not like the color or the style but still say you will have to say yes. It may look like a dress from the 80s which your mom must have worn to a wedding. Nevertheless, there is not much option when it comes to bridesmaids wedding dresses. The brides usually select the dress along with her bridal wear. So, it can go along with the entire color scheme.
No matter whatever the dress be or how it looks, you need to put on a smile and wear it on the wedding day. It could be totally wrong for you or does not fit you appropriately. You can make a few altercation and make it look the way you want. Well, it is up to you. It is just for 8 hours on the wedding day and you can throw it into the trash. Let us look at ways to make your dress work the best for you.
To Get Into The Look
You can compensate for your resentment on the dress by wearing your favorite shoes. That is, if you're lucky to pick one of your own. Usually bridesmaids wedding dresses come along with a pair of shoes as well. It is not easy to avoid those, but in case the bride is not particular about it, you can pick one that is comfortable and you feel comfortable. Pick the fabulous looking bright shoes that can make you stop thinking about the dress. Choose a shoe that makes a style statement and also shows off your personality.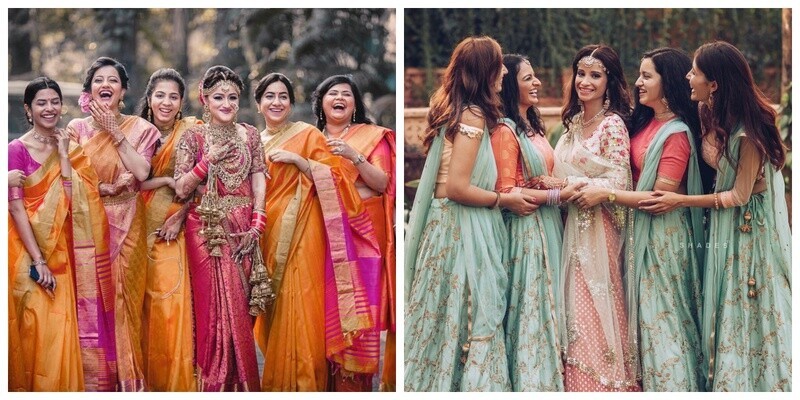 Jewels will be a great addition to your bridesmaids wedding dresses. Ensure you accessorise the dress properly. It should lift the confidence in you. Wear a necklace with a bold statement, diamond studs or chunky bracelet. Bold statements attract the eyes. You will feel more ease as you wear a dress you don't like. A purse is another accessory you can get to choose. If the bride is not very strict about how you accessorize your wedding dress, you can choose a funky looking purse. Let the purse be big enough that you don't have to carry everywhere. You can keep it down for photos and during the ceremony. You can keep it close to you while dinner or a cocktail party.
Alter It The Right Way
If you feel the dress will suffocate you, then you can alter it a wee bit. Try to remove the extra layers of clothing so you don't look like a fabric store. You can do the alterations yourself that will be hardly noticed. Use hair ties to tie up the extra layers in the bottom. It will be hardly noticeable. Such alterations will simply put you at ease and let you enjoy the ceremony, reception and the dance floor.
One way to feel more confident about wearing a dress you don't approve is to wear the right bra. If your lady lumps are not well supported, you might not feel confident about yourself. It could be cliché, but if you start it right there you are going to feel reassured even when in a wrong attire. A fitting strapless bra can be really powerful that can make an ill fitting outfit gorgeous on you. Enjoy the wedding celebrations as the bridesmaid to its entirety. There is no way the attire will be hindrance to the whole thing. Now, you know how to tackle a dress you don't like but have to wear.
Find Out More About : Tips To Select The Best Indian Bridesmaid Dresses!