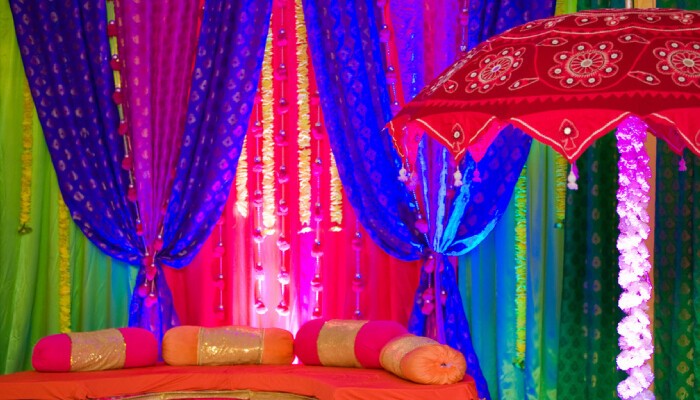 Interesting pre-wedding decoration tips
In recent years, pre-wedding events are organized and hosted in a grand style. Some people focus on the big day and miss to organize the pre-wedding events. Well, if you want to make the pre-wedding decoration special and memorable, you should consider watching some Bollywood movies and read wedding blogs. Surely, you can get a lot of ideas.
Nowadays, pre-wedding events are completely fun. Long back, it was full of rituals. But the trend is slowly changing. Though traditional rituals take place, it is organized in a trendy manner. It is always better and comfortable to allow family and friends to take care of those decisions. However, if you want to give some ideas and make the pre-wedding function trendy and chic, you should consider utilizing these ideas. Surely, you can make the pre-wedding event equal to the wedding ceremony.
Best pre-wedding events and party ideas
Stylish engagement party: Once you have decided to announce your love to the family and friends, you should consider planning an engagement party. The parents of the bride usually organize the pre-wedding party. But if both the bride and groom's family wish to join and organize, it is a double plus. You can set up decorations in crazy styles just like you see in movies. For example, a large mountain of glasses with delicious champagne would serve as a great attraction in the engagement ceremony. It is not set up for destroying. You can allow the guests to drink from the large fountain. However, breaking is fun and of course, no one can disagree.
Surely, every person loves to hear good stories. Think about connecting with your guests by sharing your love stories or how you met your love. Let the guests connect with you. Let them hear your story as it is your day.
Dhol and lip-smacking food for Mehendi function:
The presentation of food is very important in a large wedding and pre-wedding functions. A celebration is said to be incomplete without food. If you have seen cooking programs, you would know the importance of cooking good food as well as an attractive presentation. Presentation is a marketing strategy and it makes the food desirable. When you want to include creativity in your traditional functions like Haldi or mehndi, it is not simple. You have to ensure to serve food as part of traditional events. You can entirely change the function's look by being a little creative in the wedding decorations. It is one of the best ways to surprise your guests.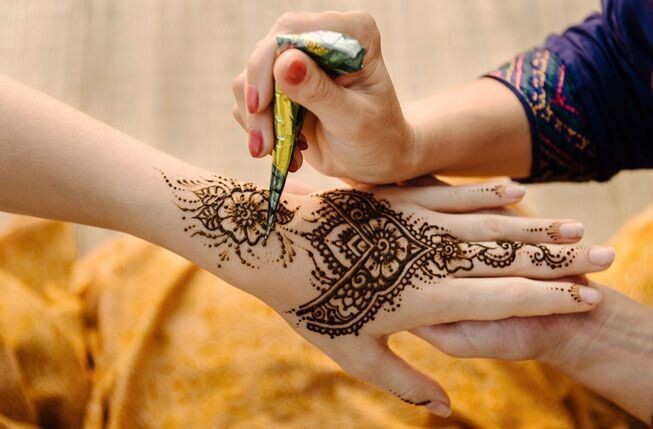 Make the mehndi function fun and entertaining
There are a lot of ways to make the mehndi event entertaining. You can arrange for a dhol playing competition. Surely, no person would never miss hitting that thing. You can let the guests enjoy the core by conducting games and competitions that they have always wished for. When the guests play dhol on their own, surely it brings a lot of happiness and fun.
Use warm and bold hues for mehndi decorations:
As the ambiance of the mehndi event would mostly be casual and homely, you need to utilize bright hues for decorations. It aids in spreading a festive and exotic feeling and also adds a lot of intimacy and warmth to the ambiance. The best way to give a new look to the Mehndi event is by including fun and bold colors. Utilizing these color themes gives a welcoming touch to the guests and adds warmth to the venue. In recent years, neon is used widely as part of a color palette for several mehndi functions. It is because neon is funky and fun.
Cool photo booths for picture lovers:
The photobooths trend has become famous in most of the wedding ceremonies. It serves as the best wedding décor. Nowadays, it has become common to see photo booths even in pre-wedding ceremonies. Every person loves being clicked and the awesome photo booths make the event lively and happening. It can be decorated using traditional gende ke phool or marigold flowers. Thus, you can set up a lovely traditional Indian mehndi ceremony ambiance.
Photobooths can be designed like sunglasses. If possible, you can keep some interesting and funky properties so that the guests would get inside and use it for clicking wild pictures.
Find Out More About : Simple Wedding Decoration Ideas