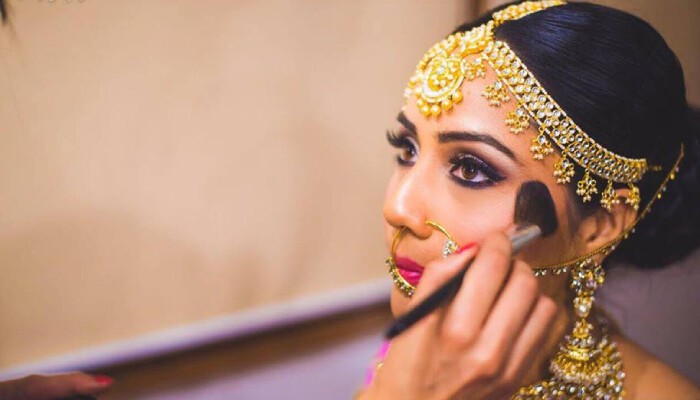 Tips to hire a bridesmaid makeup artist!
As the bridesmaids would spend most of the time with you on the big day, you have to consider hiring a professional makeup artist. They will be with you from the moment you are getting ready, clicking wedding photos and till the wedding ceremony is over. It is good to hire if you do not have budget or time restrictions. Hiring an artist for your attendants is worth the money and time. There will be several people arriving at your wedding party all through the day and many will be seeing your wedding pictures. It is important to give a glam look to your close friends and family members.
When you hire a single professional artist for the bridesmaid makeup, surely, you can get a lot of discounts. Some people will hire three or four different artists and end up paying lump sum bills separately. It is always best to sign up with a single company and get complete makeup and hairstyling services from them.
What are things to consider when hiring a professional?
Decide who is going to pay: In most cases, the brides pay for the entire makeup expenses when she wants the bridesmaids to look elegant and pretty. She will pay for the entire expenses until the bridesmaids come to pay for themselves. If you think that it is not listed in the wedding budget, you have to ask them to do makeup on their own or fix an appointment and pay from your pocket. It is also important to share your expectations with them since the bridesmaid dresses are very important in photographs.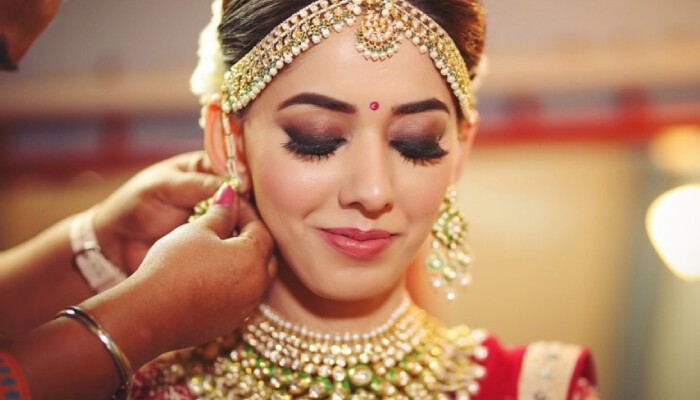 For example, if you want them to follow a particular theme or do something common, you should let them know. If possible, help them in bringing your expectations in the form of hiring an artist or shopping for them. Spend sufficient time with your makeup artist when it comes to researching and finalizing the hairstyle and makeup.
Why trial makeup is essential for bridesmaids?
Most people think that trial makeup is not needed as it is just for bridesmaids. But, in reality, it is important. You should give respect to your bridesmaid's preferences, interests, and overall looks. For some, a particular hairstyle would not suit. In such a case, you need to discuss with the hairstylist and look for a solution that works for all. The bridesmaid should not compete but coordinate and be compassionate.
After the trial makeup, ensure to click pictures using a digital camera and see the output. If possible, you can also send the pictures to the bride and ask her for suggestions and ideas. If the bridesmaids are doing makeup on their own, they should ensure to do it right. They should select products that work best and last for long hours. It is recommended to use long-lasting eyeshadow, foundation, and primer as you will be on the dance floors and clicking thousands of photos.
Find Out More About : Everything To Know About Popular Wedding Eye Makeup Looks