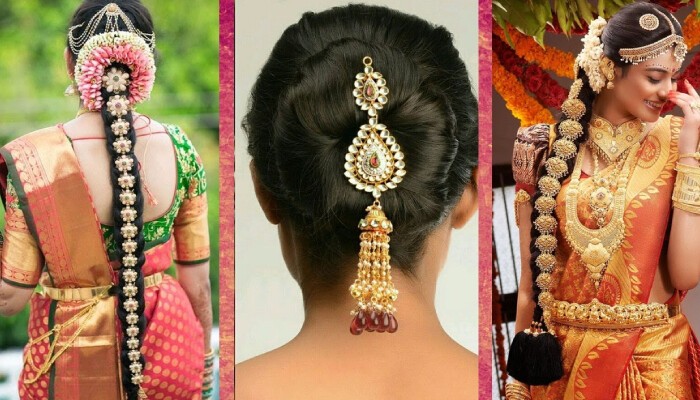 Tips to choose your wedding hairstyle
If you have had any pixie cut, you need to include wedding hairstyle selection in your checklist. When it comes to wedding hairstyles, you have a lot of options like beachy waves, classy updos, and braided hairstyles that fit perfectly for your wedding. It is important to plan early since there are certain things you can handle on your own and for some activities you have to depend on a hairstylist. We have shared some tips and suggestions that will guide you in choosing the best hairstyle for your big day.
Research before meeting your hairdresser. Nowadays, you have a lot of sources to research like magazines, Tumblrs, Pinterest boards, and Instagrams. Look out for the dedicated hairstyle galleries and see what's trending under bridal hairstyles. You can choose according to your hair type and face looks. If possible, see how the celebs have done their hairstyles for their big days. If you can note down the stylist's contact details or view their profile, ensure to check them out.
Consider your wedding dress before finalizing your wedding hairstyle
Most people invest a lump sum amount for their wedding dress. If you wish to showcase it off, you should choose a hairstyle that goes well with the dress. For example, if the dress has a beautiful neckline, then you have to select a hairdo that highlights the dress and the neckline. But if the neckline is very simple, you have to do something more dramatic or play with tousled curls to make the entire look grand.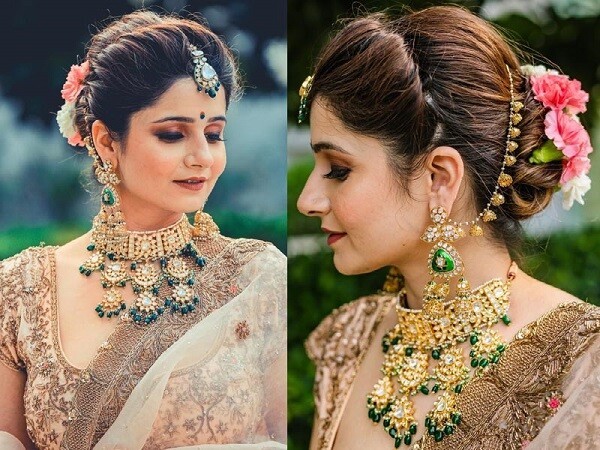 If you have recently visited a few wedding parties and the bride's hairdo has attracted you, you can just call and ask for the contact details of the hairstylist. You can also enquire about the cost, things involved in getting that hairstyle, and time taken to do it. Surely, they will be ready to advise on things to avoid and what to try.
Why is a trial appointment important in deciding the wedding hairstyle?
As you are doing a new hairdo, you would not know whether it suits your looks and dress or not. It is always best to fix one to two trial makeup. For example, you may have finalized a dramatic updo. There are chances for the result to be less impressive. When you trial the hairdo before your big day, you can decide whether it suits you or not. You would not have much time to change and do a new hairstyle on the big day. You will have limited time and you should try to finish your entire hairdo and makeup in that given time. Therefore, it is always best to try and check a few options and choose the one that improves your overall look.
Select a realistic hairstyle for your big day. Hair length, texture, and thickness – all these play an important part in deciding the wedding hairstyles. Some people will have massive beachy waves but the hair will be very thin. In this case, you need to consider extensions.
Find Out More About : Reasons To Hire A Hairstylist And Makeup Artist On The Wedding Day!