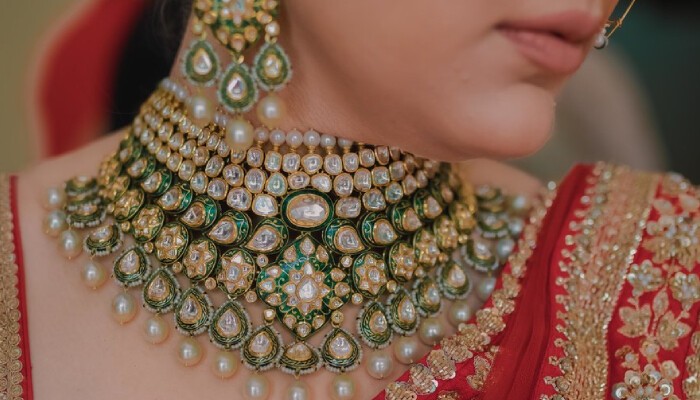 Bridal necklaces trending in 2020
Pandemic or not, dressing up for a wedding is an inevitable privilege for the brides and their bridesmaid. They take up this glorious opportunity to dress in the best of wedding outfits. The wedding outfit is incomplete without the right set of jewellery that adds richness and glamour to the one who adorns it. Here is a look at a collection of awesome bridal necklaces that adds the right tinge of beauty to the brides.
Significance of bridal jewellery and top bridal necklace ideas
Since ages, Indian weddings are known for their pompous and extravagant celebrations. From the opulent looking wedding outfits to the sumptuous feasts, everything associated with the wedding is grand. Bridal jewellery's significance in wedding outfits is so imperative that a wedding sans exotic pieces of jewellery is quite unheard of. Apart from the intricate artisanship, each piece of jewellery holds significant meaning; and necklaces grab the top spot in that. With a variety of designs ranging from gold sets to diamond sets and delicately designed Kundan necklaces to polki jewellery, necklaces are the pride of Indian brides. Check out for the top bridal necklaces ideas that can make your wedding a lifetime celebration.
Bridal necklace ideas that can be your signature statements
Match it up with Maang tikka and keep it simple
Keeping it minimalistic is a new trend for wedding jewelry too. Accessorize your wedding outfit with simple two pieces of gold jewellery. If the designs of the maang tikka and the necklace match, then it will be an ideal finish for your wedding outfit.
Layering necklaces or a layered necklace
South Indian weddings involve a multitude of jewellery, with each piece layered beautifully one after another. Most often, the jewellery compliments with the embroidery of the lehenga or saree blending it seamlessly with the wedding outfit. Layering the necklaces in the order is a craft by itself. One should be careful enough not to overlap the other pieces while arranging. Layered necklaces are also gaining in trend with leading designers favouring this style statement a lot lately.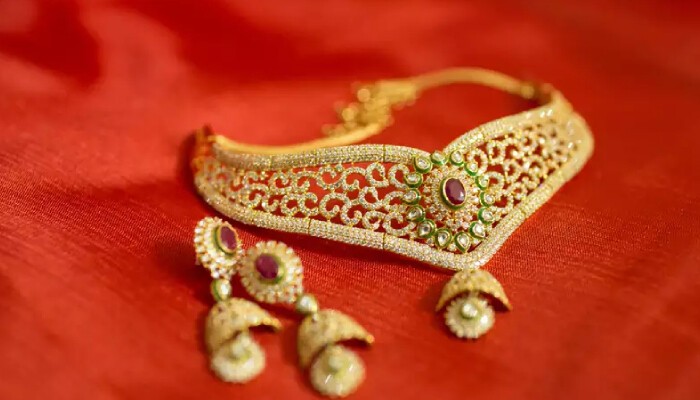 A single piece statement necklace
If you do not wish to overload yourself with multiple pieces of necklaces, then Rajputi necklace is your call. The elegance emanated by this jewellery is immense and is a perfect style statement for those who love to exhibit their royal side.
Matte finish is the new trend.
Matte finish gold is a trend that is quickly gaining acceptance. Matte finishes are just perfect for an elegant, and tactile look. Embrace this smooth, yet not so shiny piece of jewellery to your wedding outfit in a single piece statement necklace, and exhibit your contemporary style choice.
Complement the choker with elegant Raani Haar
Raani Haar is a complete style statement by itself. But this piece of jewellery can be a perfect complement to your choker necklace also. This intricately designed Kundan jewellery is a must-have for all the contemporary brides who love to make a statement.
Polki jewellery is in
If you are in love with that Polki jewellery with bulky pearl drop design adorned by the top Bollywood actors, then embrace this style to your wedding as well. This charming jewellery piece is a style statement by itself.
Find Out More About : How To Reuse My Husband's Wedding Ring That He Never Wears?